VERSATILE HEAT TRAPPING SWEAT COMPRESSION VEST FOR MEN AND WOMEN
Are you a fitness enthusiast and just love moving for sweat?
We have the perfect product for you!
We are happy to introduce you  to the Thermal Sweat
Thermal Sweat is a MODERN and SMART WORKOUT VEST that is SPECIALLY DESIGNED toACCELERATE the BODY HEAT NATURALLY.
This ADVANCED VEST is made of PREMIUM QUALITY SPANDEX FIBER +PU that is BREATHABLE, COMFORTABLE, LE, and SKIN FRIENDLY.
It EFFECTIVELY RELEASES BODY SWEAT as if you were in a SAUNA while PROVIDING COMPRESSION that SUPPORTS ACTIVE WORK OUT or DAILwearsARthat results in EFFICIENTLYLY BURN CALORIES and LOSE WATER WEIGHT FASTER.
This WORKOUT VEST has a PERFECT SNUG FITthat INSTANTLY SHAPES your BODY for a TONEDand FIT LOOKING.
It is SUPER STRETCHABLE and FLEXIBLE as itCOMFORTABLY MOVES with you.
It also SERVES as an INSTANT BODY SHAPER. It TIGHTENS LOOSE SKINand ERASES thCELLULITISES.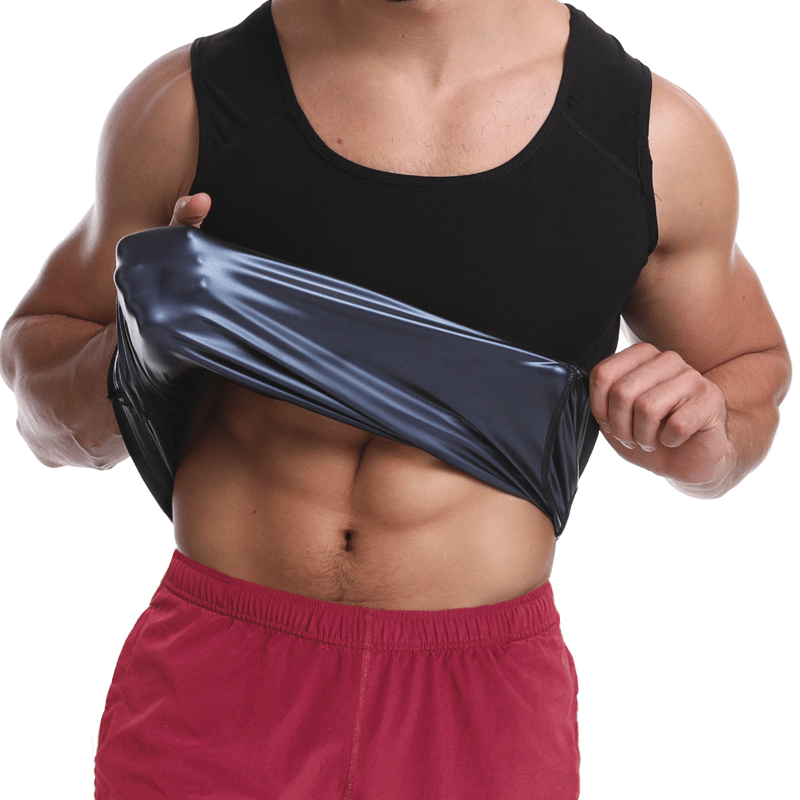 Thermal Sweatcomes in DIFFERENT SIZES from SMALL to 3XL. It is SAFE to use and EASY to WASH and CLEAN.