SpotRemoval Beauty Electric Pen
SpotRemoval Beauty Electric Pen is the most effective way to remove age spots, freckles, and other blemishes. It clears up problem spots for years, not just a few months. It's safe and easy to use—just like using a pen!
"For the past 6 weeks, I've used SpotRemoval Beauty Electric Pen to treat my dark spots. I am happy to report that they have cleared up 99%! It's hard to believe that after trying countless treatments for 20 years, I finally found something that works. Most treatments even make it worse. At some point, I convinced myself to live with this curse until I died. Now, I wake up in the morning and run to look in the mirror because for years I've dreamed of my dark spots disappearing and woke up to find it was just a dream."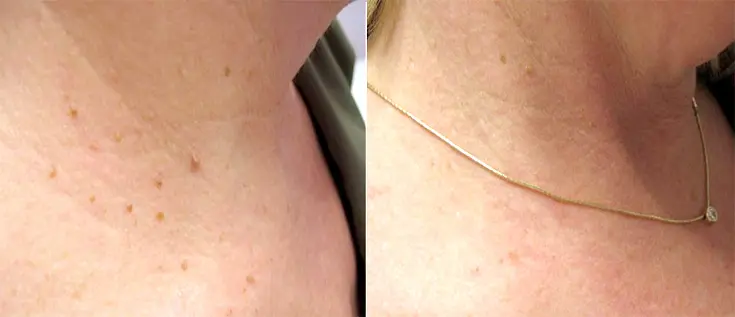 "This little device is surprisingly effective even though it's small and inexpensive. Just use it once and the skin tag will be removed. Extremely happy with my purchase and the results. Keep this device in your purse or travel bag so you're always prepared to address blemishes like skin tags while traveling, or take it with you when you go visit family or friends."
Would you like to have smooth, blemish-free skin without any dark spots? Do moles and warts bother you? SpotRemoval Beauty Electric Pen is an electric beauty pen that removes blemishes, freckles, or moles painlessly and gives you a baby-smooth complexion.
SpotRemoval Beauty Electric Pen
SpotRemoval Beauty Electric Pen is powered by a new generation of plasma micro-district discharge technology with low temperature and high frequency. It uses an efficient capacity conversion material and a microcomputer chip to control the needle. When the needle touches freckled skin, it immediately produces plasma at a high temperature. When it touches the freckle or spot, it will produce a small flame called carbonization.
The microvascular will solidify quickly without bleeding, forming carbon scabs that protect the wound from infection. Approximately one week later, the scabs will fade and fall off, leaving no scars. The removal spot will not hurt the normal skin and will not cause bleeding. It is easy to carry and easy to operate.
Consist of 2 types of needles
Coares Needle
Thin Needle
Coares Needle, an electric ion carbonation device, is used to treat tattoos, warts, fleshy growths and other skin blemishes. Unlike traditional methods, it does not cause bleeding or side effects.
The Thin Needle is used to treat skin spots and freckles, moles, and skin tags. It uses a plasma micro-dissection technology that produces low-temperature, high-frequency discharges.
This is why SpotRemoval Beauty Electric Pen is special:
You can use it for tattoo removal
Removes all your unwanted skin spots
No pain or bleeding
Safe and adjustable electric gear current
Reliable, convenient, and economical
Simple usage and fast acting
Safe formula that works on all skin types
How to Use:
Choose the appropriate needle to install.
Long press the power button to turn on.
Press the OUT button to start working, and release the OUT button to stop working.