PRIVY™ ANTI-THEFT TRAVEL BACKPACK
DESIGNED WITH ANTI-THEFT IN MIND
The Privy™ Anti-Theft Backpack keeps your belongings safe and secure due to our enhanced patented safety features. Thanks to hidden zipper closures, would-be pickpockets won't be able to easily find a way into your bag or hidden side pockets. You get the convenience and easy access without the risk. Other added safety features include an illuminated strip on the exterior to keep you safe on the road making this travel bag ideal for commuters too!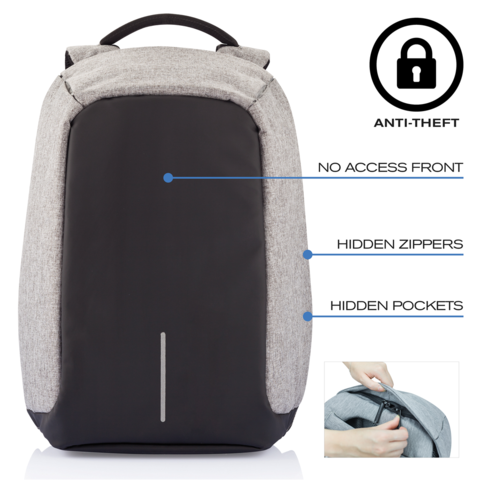 Hidden zippers are great, but if someone really wanted to get into my bag they'd just cut it, right? Wrong! The Privy™ Anti-Theft Travel Backpackcomes with not 1, not 2 but 5 layers of protection against cutting! This bag is nearly impossible to cut into. We've got you covered there too!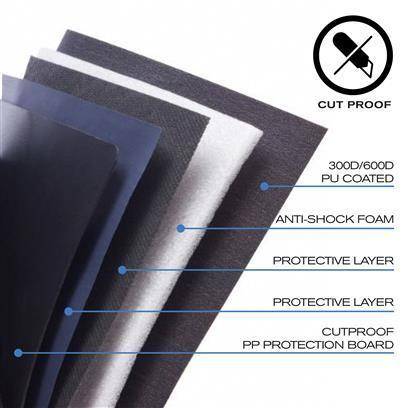 CHARGE DEVICES ANYWHERE, ANYTIME
For the adventurers out there, you never know when you'll have access to electricity. (Good luck finding an outlet in the Daintree Rainforest — or the middle seat of a lecture hall for that matter.) That's why we've built the Privy™ Anti-Theft Backpack with an integrated USB port for charging on the go. Simply store your power bank (sold separately) in the bag and connect your device from the outside. It's as easy as 1 – 2 – 3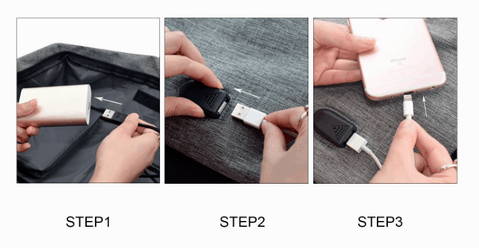 With our patented storage design, we've made sure the Privy™ Anti-Theft Travel Backpack has room for all the gear you need with you. Besides an open main compartment, you'll find pockets for your camera, laptop, phone and tablet giving you not only space but organization too.