Portable Air Conditioner
YES! Our small portable air conditioner Completely is Silent When Turned OnYES: You can add ice and cold water to our portable AC for colder air!
YES: It is a Three in One System: Refrigeration, Humidification And Air purification
YES: Our mini portable cooler is powered by USB and can be plugged into your computer, portable charger, or wall.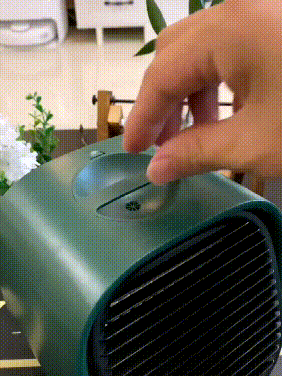 "…10 seconds to set up, powers with a simple USB, and best of all, you only need water."

Just simply refill with water, plug the USB in, and enjoy the benefits of having a 3 in one air conditioning system without emptying your pockets or worrying about the yearly maintenance costs.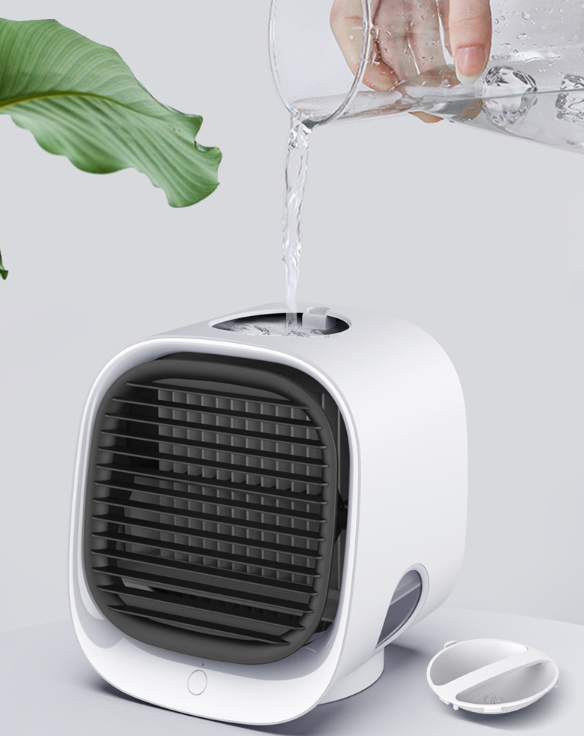 The angle can be rotated and adjusted up and down to meet more air supply.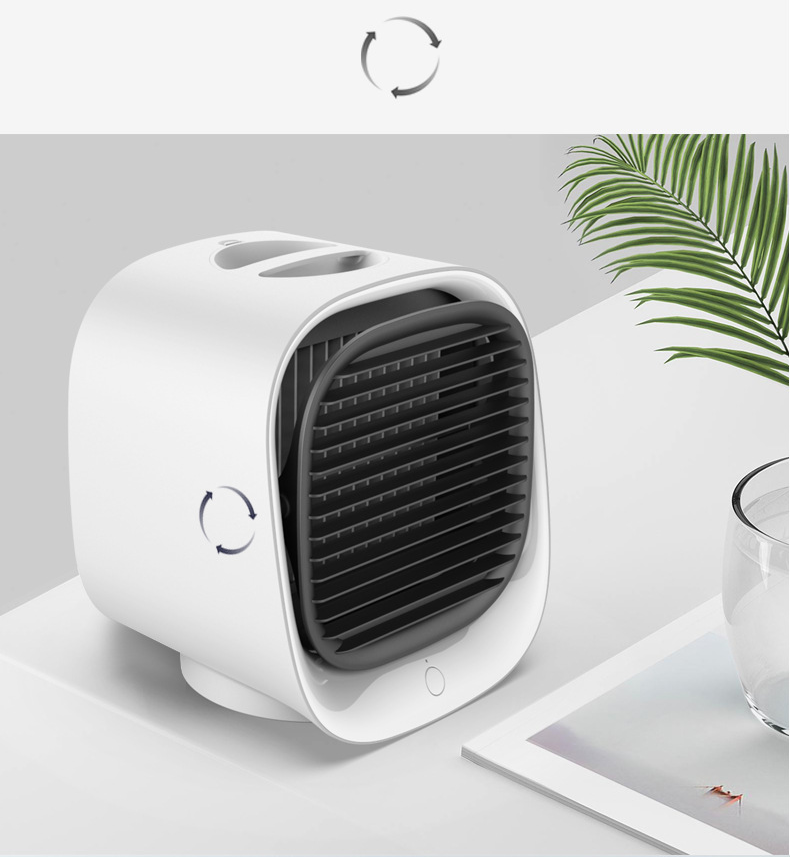 When night comes, it will become a soft light and colorful night light!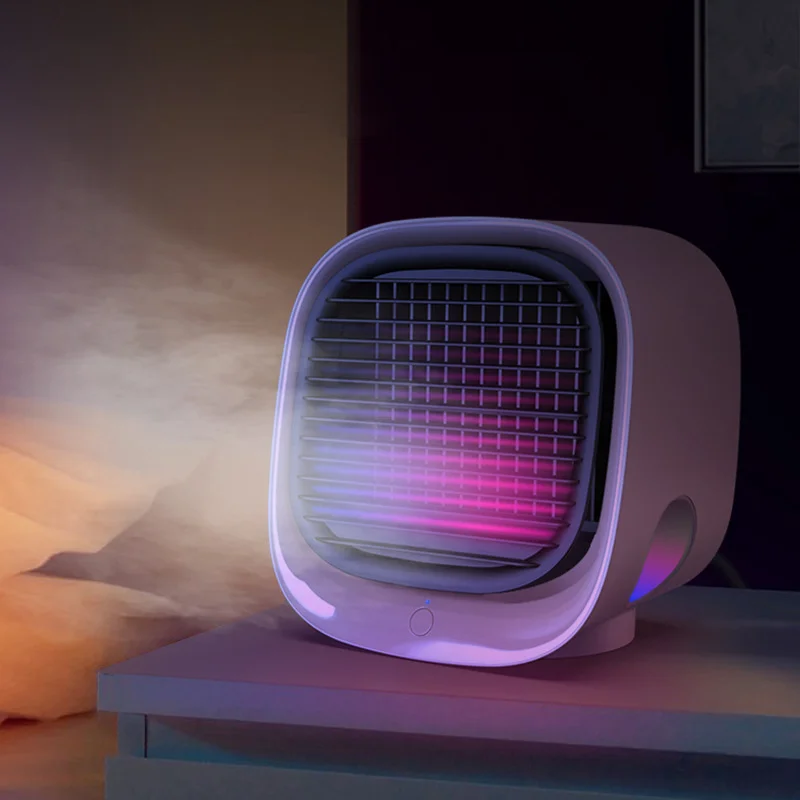 Upgraded filter cotton, super refreshing effect to make the air fresher.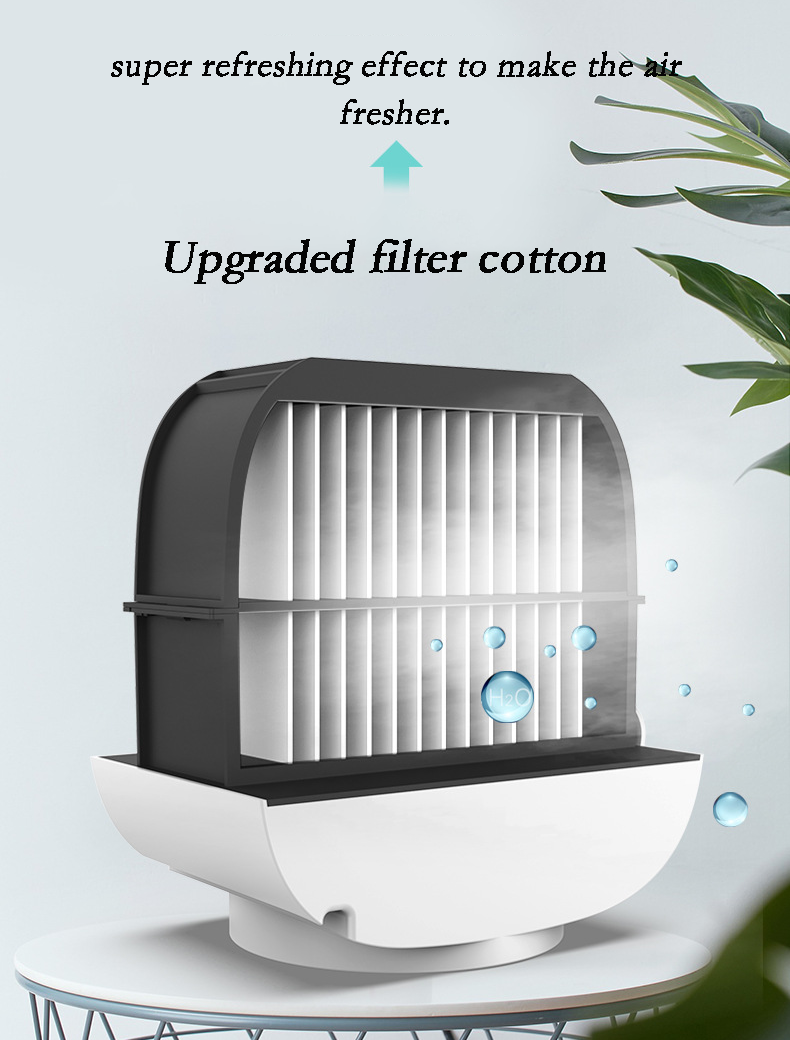 Water volume display on the side. Real-time monitoring of water volume.300ML capacity water tank design. Long-lasting use.