PlusSize HighSupport Everyday Bra
Our PlusSize HighSupport Everyday Bra is a safety bra for plus-size women which offers 100% comfort and breathability. Let's take a look at our satisfied customers' testimonies.
"It's soft, smooth, and has just the right amount of support. You know how cheap bras have that band of iron elastic that just gets tighter and tighter as the day goes by and smooshes you? This bra doesn't do that. It is nicely made, too, smooth and pretty. Funny, I typed in all the words to Amazon's search engine but I was never shown this bra. The way I found it was by reading the reviews for another bra here on Amazon that didn't work for me, and someone said this one was the best."—Bettany Hudson—28, Dallas, Texas
"I've been a fan of these bras for a long time. I wear them all the time, especially when I have to wear button-up shirts because they smooth out bumps and lumps without making me feel like an old lady wearing one of those bras that has the shoulder straps and everything. The material is smooth and comfortable and I don't feel sweaty in it like I did with the Hanes cotton sports bras. I can actually wear this under a nice shirt and feel like I'm actually wearing a regular bra. Other people have said it falls apart in the wash so I hand wash mine and air dry it. It's been holding up great. This is the only bra I will purchase from now on.""—Jessica Roberts—31, Phoenix, Arizona
The PlusSize HighSupport Everyday Bra is a seam-free wire-free bralette, with a laser cut finish guaranteeing a smooth seam-free finish under clothing. It has stretch cups that are lined and removable pads which help give a rounded shape. The front of this bralette has bonded layers of fabric for increased support. With a wide band and tall sides, it helps smooth any lumps and bumps by providing more coverage than other bras. This bralette has been made in a breathable lightweight fabric so that you have a cool feel against the skin.
The PlusSize HighSupport Everyday Bra has the following features:
Wire-free cups

Stretch molded cups

Tall sides and back which offer back smoothing

Pull over head style no back fastening

Wide stretch straps that are not adjustable

Tagless for increased comfort

360-degree stretch moves in all directions

Back smoothing with targeted support zones.

Cool Comfort moisture-wicking fabric helps keep you cool and comfortable.

Wide straps designed to stay in place.

No hardware anywhere–for total smoothness and comfort.

Seam-free cups that are lined and have removable pads which give a rounded shape.
If you're looking for a smooth, sleek look under clothes, you've found it in the PlusSize HighSupport Everyday Bra. It's made of fabric that feels soft and weightless while wicking away moisture from your skin to keep you cool and comfortable. This pullover style is made of 360-stretch fabric without hardware or seams, just fused flat edges for a sleek smooth look under clothes.
Here are the other customers' testimonies:
"This lightweight sports bra is perfect for at home or on the go. It's convenient, but I wouldn't wear it alone while doing any activity. The edges of the pads are a little thick and could be flattened more so they're less visible through your shirt. Also, the band curls up after a few hours of wear."—Jelly Johnson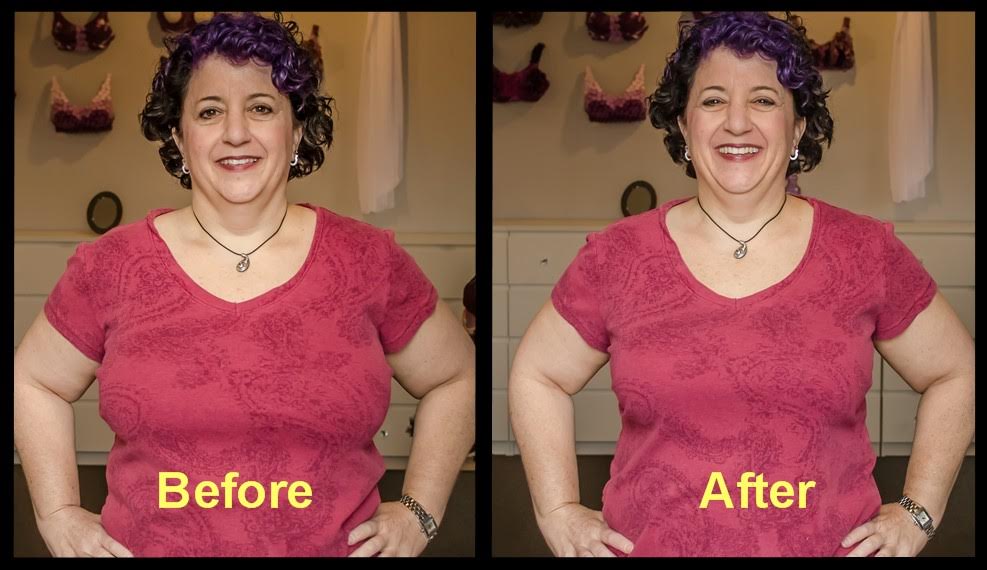 "The fit was perfect. I have a smaller bust, and this bra offered enough support and a little bit of shape. The material is thin and like a second skin; it was very comfortable to wear. The bra has removable, circular pads that you can slide around to soften or harden your contours or just change the shape of your silhouette for variety."—Olivia Parker