Innovative Electric Heated Vest
This Innovative Electric Heated Vest is perfect for staying warm in cold weather, with a range of adjustable settings to help you stay warm. With added muscle pain relief and blood circulation benefits, it's a great way to stay active outside whatever the weather!
Let's take a look at our happy customers' testimonials.
"We love this great electric heated hunting vest! It's unisex and perfect for my husband and me. We use it while we are outside on our 40-acre farm on ATVs. It's good to maintain warmth without packing on lots of layers or a huge down-lined coat. The black color is universal, and I love the 3 temperature levels to choose from. The best comes with a mobile power supply that fits right into the pocket—it's great! I get to remain flexible and agile while maintaining warmth. It's perfect for Fall and Winter outdoor activities. It's lightweight, zips up the front panel, and is an absolute must-have!"—Amelia Effron—45, Phoenix, Arizona
"I bought this vest to keep me warm while I'm sitting in the stands watching high school football in Michigan. It warms up nicely and stays warm for quite a while. I wish there was an on/off button and that it was located higher up near the chest because it is easy to accidentally bump the buttons when it is zipped up and get warm quicker than you want. It does run very small; I would go at least one or two sizes up from what you normally wear."— Cody George—29, Ludington, Michigan
DO YOU NEED A HEATED VEST?
Innovative Electric Heated Vests heat up quickly, so they are a comfortable option for winter or anytime you need extra warmth. You'll find these garments useful not only during the cold season but also when you feel chilly.
When it's cold outside, you will be more likely to get frostbite. To stay warm, you should wear clothes that are lined with heat. I recommend that you wear heated clothes because they will keep you warm and comfortable during your ride.
For kids: especially the school-going kids
The reason behind this is that you cannot keep an eye on your kids during rainy or chilly seasons as well as ensure they are well covered. Many children go to the playground regardless of the weather hence they need something to keep them warm.
For adventurers and Winter Sports Enthusiast
To enjoy ice skating, snowballing, or sledding safely, one needs to be dressed warmly and expect cold weather. And before rock climbing, a person should put on appropriate clothing to protect against injuries if he or she falls.
As we get older, our bodies produce less heat. Therefore, we need warm clothing to protect us from cold weather. And since old age is a time of wisdom, it's important that we take care of ourselves so that we can live longer and healthier lives.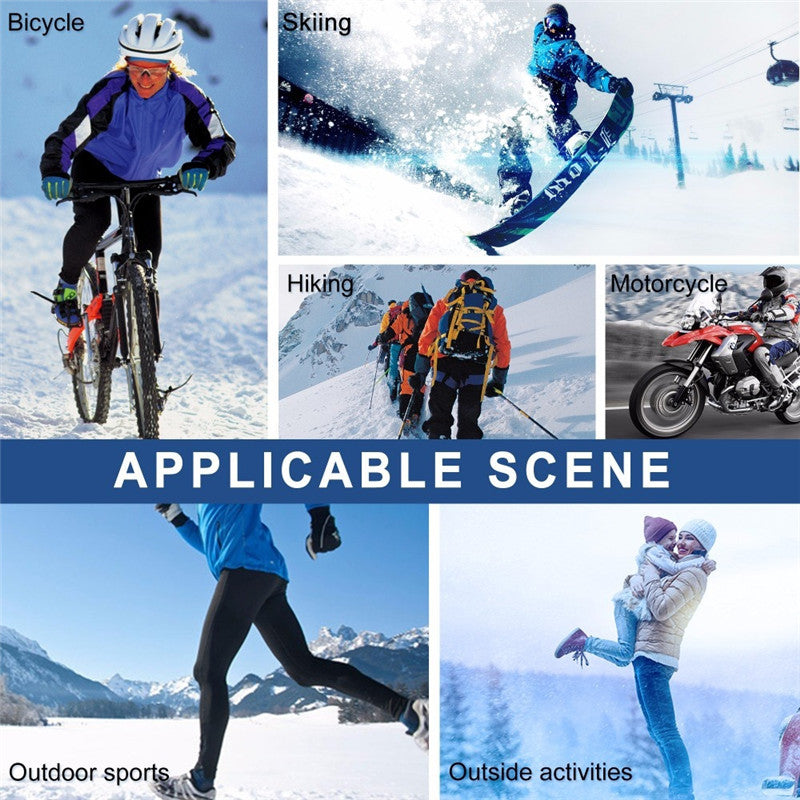 What makes Innovative Electric Heated Vest so special?
It's good to keep warm in the winter. When it's cold outside, our bodies use most of their energy to keep us warm. We feel worn out and miserable if we're not kept warm. Getting a warm coat during winter will keep you happy and healthy!
Unrestricted movement and breathability

Built in with an ordinary USB-A plug, easier and more convenient to connect with the power bank.

The inner lining of this heated vest is made of far-infrared magnetic therapy lining, which is healthy and warmer.

5 switches and 5 heat levels, set your style to feel more comfortable.

Its heating panels use fast heat-up technology so that vest warms up within seconds.