Emoji Car Display-Voice Controlled
SUPPORTED BY MORE THAN 5404 BACKERS AND DRIVER
Live With Emotions!!! 😊
Express your emotions through the GIFS and emojis and share them with the others drivers —control all from your smartphone.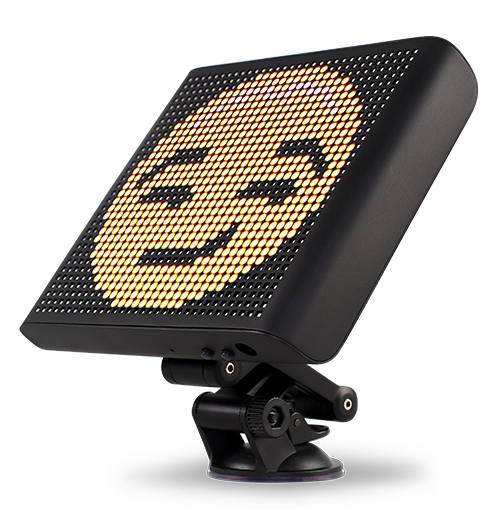 8 reasons to choose me:
Visibility–
Day or night, low-light or super-bright light. Everyone will be able to see Emoji Car Display.
Emoji Car Display-Voice Controlled
Voice Control–
 You can use Siri or Google to change EMOJIS or GIFS while you drive.
Express Yourself–
More than 1500 GIFs, Smiles & Emojis. Baseball Teams, NFL, NBA, NHL, Soccer and more.
Real-Time Drawing & GIF Maker–
Create your own animated GIFs, images or drawings for a more personalized message.
8-Bit Games–
 Passengers will be entertained thanks to the pre-installed 8-bit games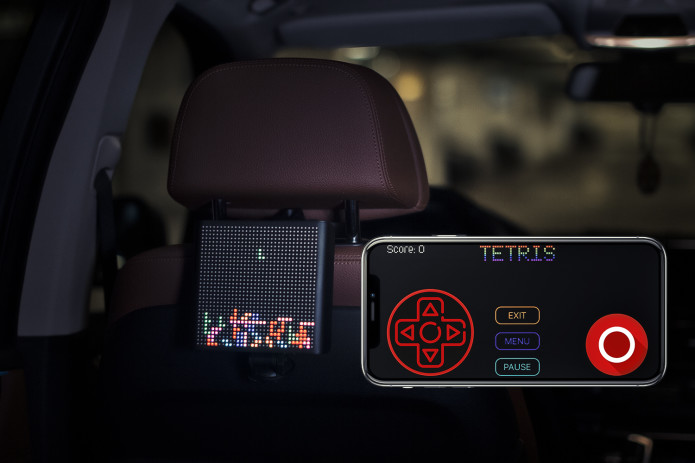 Generate QR-Code–
You just want an easy way to exchange your details with the love of your life while you drive? QR codes will help you share in seconds.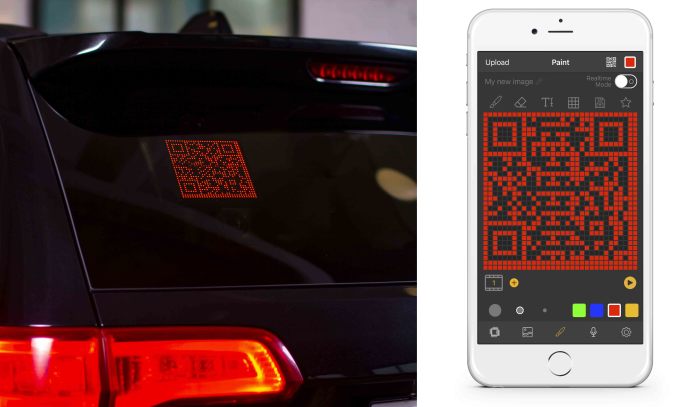 Emojis and GIFS–
You can display static emojis and animation images (GIFS)
HOW TO USE?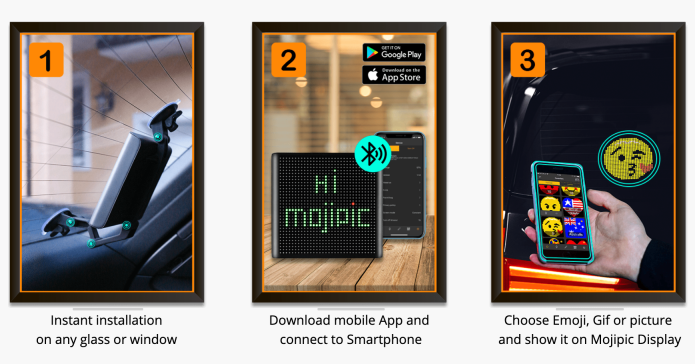 PRODUCT SPECIFICATION:
Display:6000 Cd outdoor LEDs. 32x32p.
Battery:8200 mAh.
Power:Car Charger. Onboard car power 12V maximum power consumption 4А
LEDS: RGB (2121SMD)
Screen size: 128x128MM
Frame size:  133x128x15MM (LxHxD)
Frame Material: Aluminum back cover
Wireless Control:BLE 4.0 (Bluetooth Low Energy)
Temperature:Operating Range -25+60c / 13-140F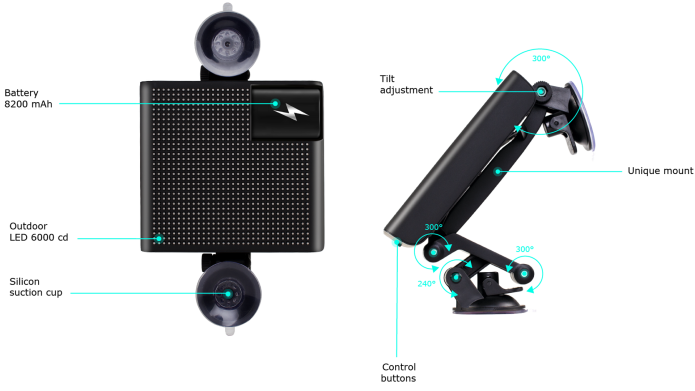 PACKAGE INCLUDE:
Emoji Car Display Device
Manual