ButtUP InstantLift Massage Cream
Our ButtUP InstantLift Massage Cream can help you instantly look and feel years younger. Take control of gravity with this revolutionary butt-firming cream.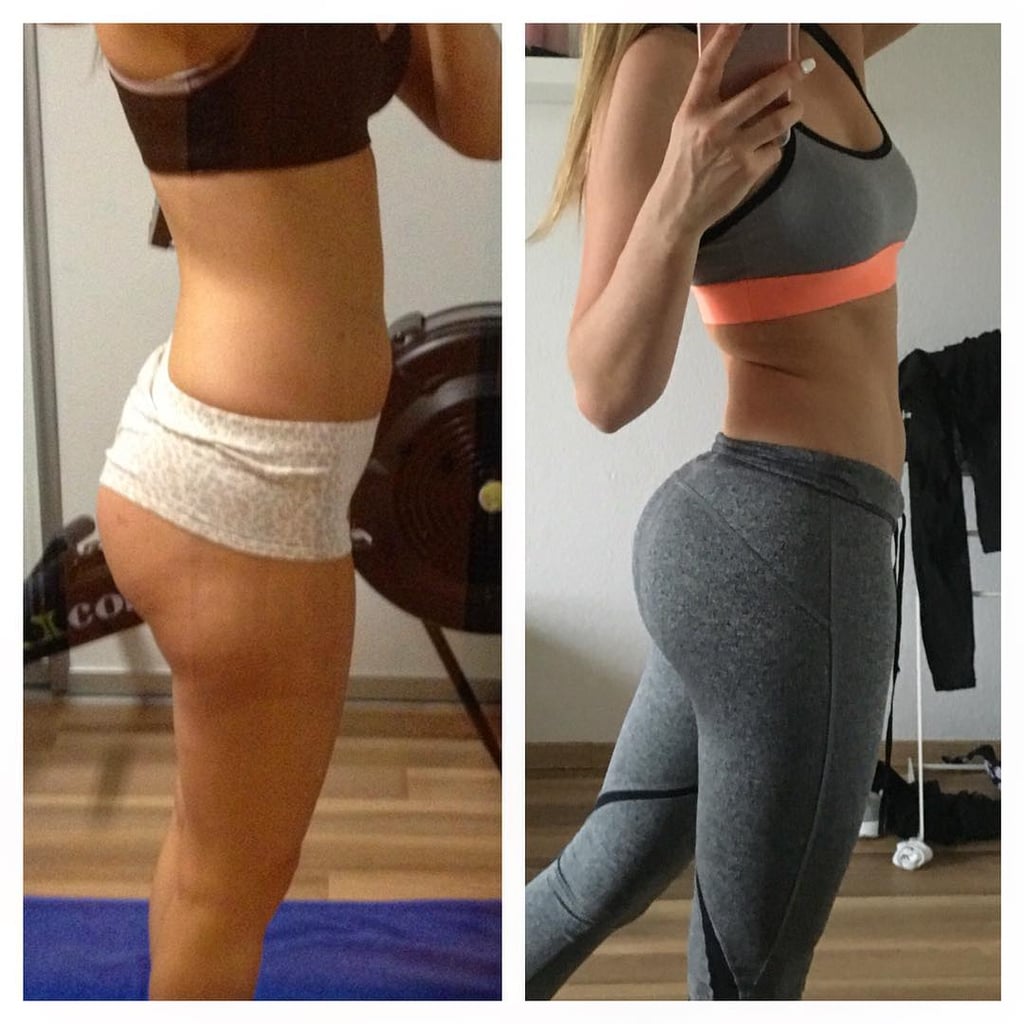 "I love this product because it is very moisturizing and smells wonderful, so much so that it leaves my skin feeling extra soft and improves my butt lift and widens my hips from hip dips. I'm in love with this product and have noticed a difference in less than a week of use!" –Maria Jinx—28, Houston, Texas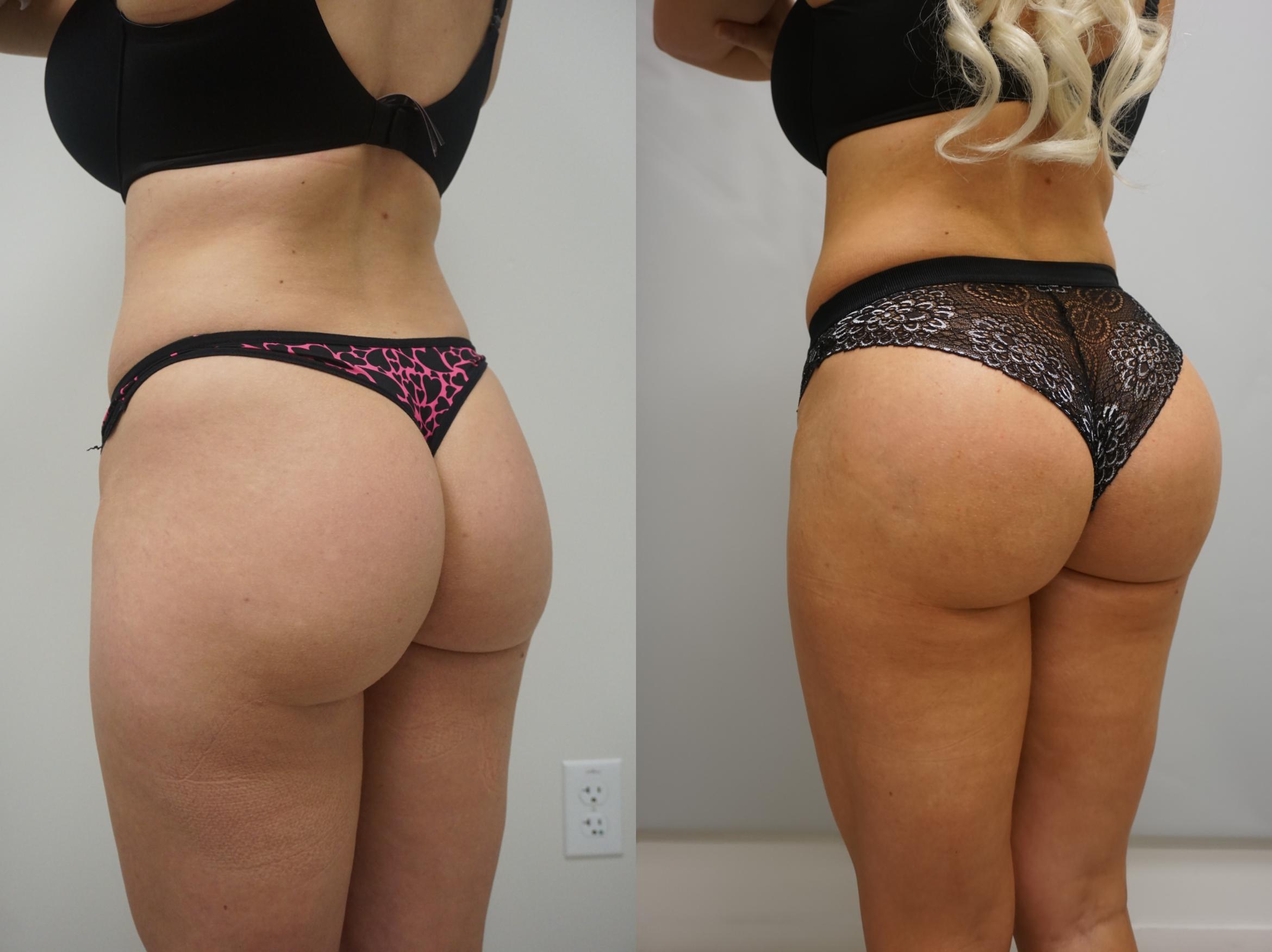 "I've been using the cream for a month now, and I wanted to start using it because I was about to begin my weight loss journey. When you're dieting, you tend to lose things like butt fat. While on that journey, I began using the cream, and it really has been working! I have seen results after just one week—but the more I use it, the more results I see. One thing I never had before was hips; now they're curvy!" –Leila Kingston—32, Seattle, Washington
Reasons & factors affecting why we have a flat butt
You can improve your appearance and overall well-being by shaping your derriere. Strong gluteal muscles can help you avoid injury, increase mobility and improve posture. Strong glutes can help you run faster, improve your posture, and do other things. However, a flat butt can be caused by a number of lifestyle factors. Sedentary jobs or long periods of sitting will cause your glutes to weaken over time. But aging can also be to blame—as you get older, the collagen in your skin starts to break down and becomes less elastic, which causes sagging of the skin around your buttocks.
Key ingredients that make this so effective
Angelica extracts
Ginseng
Chamomile extracts
The beneficial qualities of Angelica root have been extracted and naturally preserved in a base of certified organic plant glycerin to make this extract.  This herb has significant anti-aging properties – scientific testing has established its ability to block collagenase and elastinase, the enzymes which cause the breakdown of collagen & elastin. It is also a powerful skin detoxifier assisting with acne, clogged pores and irritations so is particularly suitable for oily skin.
Ginseng has traditionally been consumed in different ways, however, research has found that it also has anti-aging, anti-inflammatory, and antioxidant effects on the skin when applied topically due to the many beneficial active constituents it contains.
Chamomile contains powerful anti-oxidants including polyphenols and phytochemicals. When applied to the skin, it may help reduce signs of aging by protecting the skin from free radical damage. It accelerates cell and tissue renewal, reducing the appearance of fine lines and giving skin a youthful glow.
How does HipTight PlumpUp MassageCream work?
HipTight PlumpUp MassageCream helps increase skin metabolism, activate the sleeping cells in the buttocks, reduce cellulite and tighten the skin around the butt area, it will firm, plump, and lift your buttocks. Improve flabbily, sagging, and flat buttocks, effectively shaping the hip line. Deeply improve moisture retention of the skin in the buttocks and hip area for a smoother skin surface that glows from the inside out.
HipTight PlumpUp MassageCream is proven to?
Increase skin metabolism
Reduce cellulite and tightens the skin
Restores plumpness of the butt
Intensively nourish & deeply moisturize the skin
Activate proper blood circulation
Maintaining skin elasticity
Specially created to shape the curvier hip line by firming hip fibers.
Improve flabbily, sagging, and flat buttock
Promotes the growth of buttock muscles
Make the buttock enhancer fuller.
Effective in tackling bumpy, flat, and dry skin
Deeply nourishing and firming your hip skin
Boosting a more shaped and larger butt
Come and see Jamie's hips and butt transformation and see how she was able to achieve it
"Since I was in high school, I always notice that my hips are not good in the eyes. You know what I mean. I tried to ask my mom to help me find a product that will help me to lift my hips and to enhance my buttocks. We found this product online and buy it immediately. For the 1st week of using this, I have already seen an improvement in my butt. It enhances a little but still, there's an improvement."
"For the 4th week of using this ButtUP InstantLift Massage Cream, it incredibly lifts my hips and enhances my buttocks. So unexpected, there's a big improvement in my hips and I don't need to go to the gym regularly just to make it lift as it is supposed to be because that's what I wanted. So amazing!"
"I can't imagine how this ButtUP InstantLift Massage Cream does its magic on me. In my 8th week, my buttock has been shaped incredibly and amazingly! My skin feels so soft too! I'm so in love with the result!