3 in 1 Multifunctional Cleaning Brush

📌Features
3-in-1 cleaning brush: U-shaped brush: match the cup mouth to clean stubborn stains around the cup mouth. ?Gap Brush: Clean the narrow grooves on the inner wall of the cup cover. ? Corner brush with hard bristles: Remove the dirt in the corner groove of the container.
Quality Material: These portable cleaning brushes are made of heat resistant polypropylene plastic, strong and wearable, washable and safe, not easy to break, and can withstand 80 degrees Celsius, which can serve you for a long time.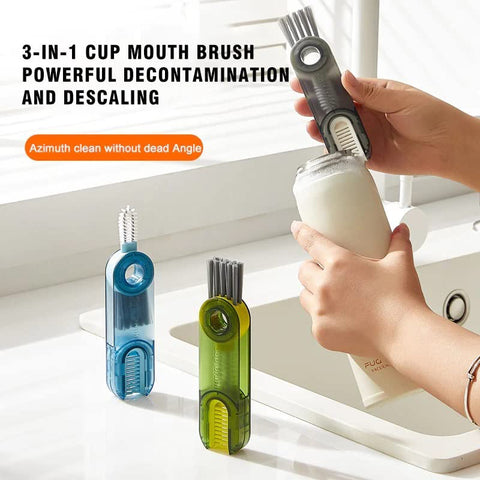 Thoughtful design: Rotated 180° and swapped, small and fast, easy to change, with hanging holes, can be hung up when not in use, and convenient storage.
Easy and Safe to Clean: These 3 in 1 tiny multifunctional cleaning brushes can help you to clean well corners and crevices of your bottle lid, wine glass cap, nipple, vacuum cup and more, do not harm your bottles, bringing you a nice use experience.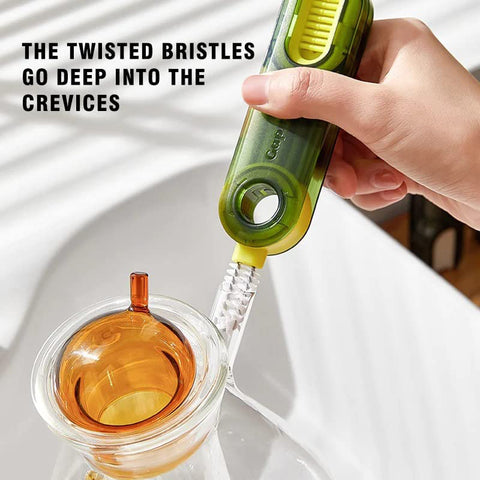 Wide Application: Suitable for all kinds of cups and bottles, such as cups, glasses, milk bottles, sports cups, wine glasses, tea cups, mugs, etc. Can also be used for kettles, kettle lids, plates, pacifiers, etc.