🎁Christmas Sale 49%-Christmas Money Cash Gift
🎁 Your family doesn't want to receive a boring bank card for Christmas! Surprise the family with these lovely gifts!
🎄These lovely gifts can not only be used as beautiful decorations to hang on the Christmas tree but also as a surprise gift for children.
😍Imagine how excited the kids would be when they circled around the Christmas tree and found their presents right in front of them?

😍The Most Popular Gifts For Children
💕Personalized carved money and chocolate tree decorations are a fun and exciting way to give money and chocolate as gifts this Christmas.

👍Carved wooden gifts with a variety of styles to choose from, give them to your loved ones!
💵These sophisticated and cute personalised note holders can hold any note.
🌟Just roll the paper strip into a sausage and slide it over the prongs.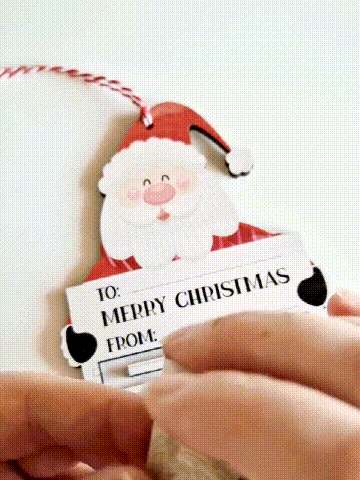 Or fold it up and put it in the gap
Feel everyone's happy moments!
🎄Fun and exciting way to give a gift card as a gift this Christmas. To avoid Christmas logistics delays, don't hesitate to buy now!
Frequently Asked Questions
Q: Will these wood products have thorns?
A: Absolutely not! Rest assured, each product has been polished and polished many times, so there will never be a problem of wood thorns.
Question: Will your product pictures be different from the ones I got?
Answer: No, please rest assured, our products are all real shots, if there is false advertising, we will provide 100% refund and pay according to 5% of the order amount.(Customer Service Email: [email protected])
Question: If I am not satisfied with the product, how can I get a refund?
Answer: Please rest assured, if you are not satisfied with the product, you can contact our customer service within 15 days after receiving the goods. Our professional after-sales personnel will provide you with the most satisfactory service. Our customer service email: [email protected]
Question: How can I trust that you are not a scam company?
Answer: We have signed consumer protection clauses with major global payment channels (including but not limited to PayPal, VISA, AMEX…), and your payment amount will not be transferred until you confirm receipt 15 days after receiving the product on our bank account.
(In order to ensure your payment security, we recommend using PayPal for payment)
Question: Can the price be any cheaper?
Answer: I'm sorry, each of our products is made of high-quality materials that have been carefully selected, and will only be sent after three layers of manual screening. And 5% of each order will be donated to UNICEF to help more homeless children in the world get some warmth.
Of course, if you buy more than 20 pieces at a time, we will offer a 10% discount and free shipping.